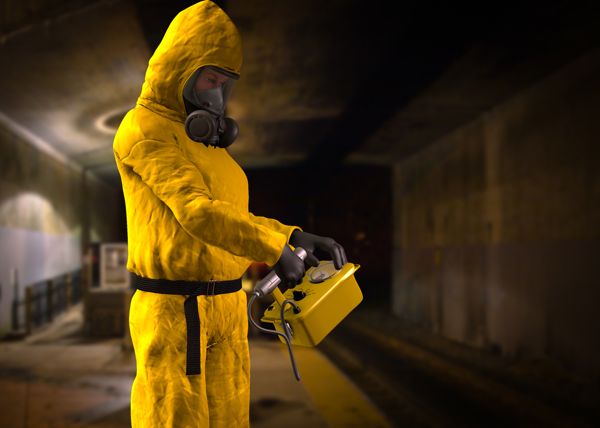 If you're interested in science or engineering and have been gifted with a technical mind, you could embark on a career in radiation protection
Radiation protection practitioners use scientific techniques and equipment to measure and monitor radiation, assess risks and ensure the safety of the workplace, the general public and the environment, working within both nuclear and non-nuclear industries.
They give advice and guidance about the possible hazards of ionising radiation, such as x-rays, as well as radioactive materials and waste. This can include advising about legal requirements and making recommendations for design improvements. Some practitioners also advise on non-ionising matters, such as radar, mobile phone mast, laser and ultraviolet light radiation.
You may work within a particular area, such as:
industry (radiography)
medicine (diagnosis and treatment)
research
teaching.
Responsibilities
As a radiation protection practitioner, you'll need to:
ensure that radiation safety regulations are observed
visit companies to provide radiation protection consultancy and write reports based on these visits
draw up and implement radiation protection policies and procedures
monitor and maintain records of radiological and environmental conditions
develop and review radiation protection systems and inspect their operation
apply basic principles of health and safety to comply with relevant regulations
liaise with management and the workforce (including plant managers, designers, engineers, laboratory staff, academics, accountants and other health and safety professionals) on matters of radiation safety and legislation
provide a dosimetry service and measuring radiation, using both basic and complex scientific equipment
assess radiation risks in the workplace and advising on the design of plant, equipment and waste disposal to ensure safety
assess the impact of releasing radioactive material on the environment
advise on the safe transport of radioactive materials
prepare emergency plans for responding to radiation incidents
lead and coordinate enquiries into accidents or incidents
liaise with inspectorate and other bodies
identify training needs and lecture and/or train other staff.
Salary
Salaries for radiation protection practitioners generally range from £22,000 to £30,000.
Healthcare science practitioners working for the NHS earn £22,128 to £28,746.
Radiation protection advisers (RPAs) can expect to earn between £35,000 and £65,000 and healthcare scientists working for the NHS earn between £31,696 and £41,787.
RPAs are shown inspecting a steam generator and checking for radioactive dust, called loose contamination.
Radiation Protection Advisor/Radioactive Waste Advisor – Job advert